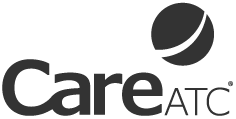 Great New Look, Same Great Care.
Heads Up!
We will be performing upgrades to various systems on the CareATC Platform on October 15th during the hours of 8:30 PM CDT to 2:00 AM CDT. During this time, you will not be able to access the CareATC Portal or the mobile app. We apologize for any inconvenience.
I'm New Here
Use access code
Need help? Call us at 800.993.8244
©2019 CareATC, Inc. All rights reserved.